CTH F / West River St will be CLOSED at WIS 23 from Monday, April 19th to Friday, May 7th for road construction at the intersection. Only Emergency Vehicle access will be allowed between WIS 23 and CTH F for the entire duration due to safety concerns and constructability constraints.
Detour route: west on CTH F – south on Lange Rd – east on WIS 81 – north on WIS 23 into Darlington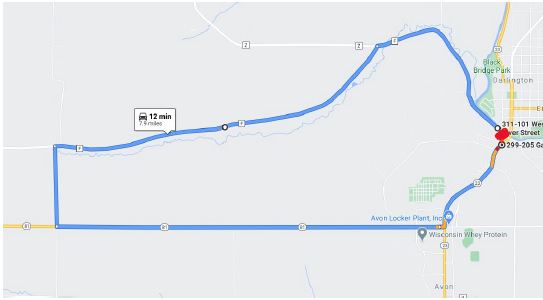 Traffic on WIS 23 will be flagged one direction at a time through the intersection during anticipated work hours Monday thru Friday, 6:00 AM to 6:00 PM.
If you have any questions, contact Barry Larson – (608) 209-1626 or Tanner Kuehl – (608) 343-5213.