Park and Recreation Director 
Wade Berget
Municipal Building
627 Main StreetDarlington, WI  53530
Office: (608) 776-4986
Cell: (608) 482-2511
Email: [email protected]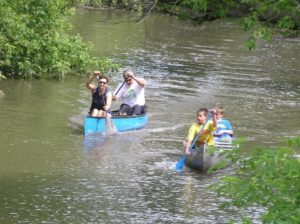 Senior Citizen Recreation
The Senior Center in the City of Darlington Municipal Building is the site for some of the gatherings offered for Senior citizens. Some activities include playing cards, BINGO, Wii games, watching movies, knitting, and socializing.
The Darlington Senior Citizens club meets at the Senior Center on the 2nd and 4th Mondays of each month at 1:00 pm. A short meeting is held with a light lunch following. The afternoon is filled with playing card games of Euchre, 500, bowling on the Wii, and playing BINGO. Various programs are held throughout the year.
The Seniors United for Nutrition Program, Inc (SUN) serves hot, delicious, well-balanced meals Monday through Friday, at 11:30 am. Reservations can be made by calling 776-4696 between the hours of 10:00 am and 1:00 pm.