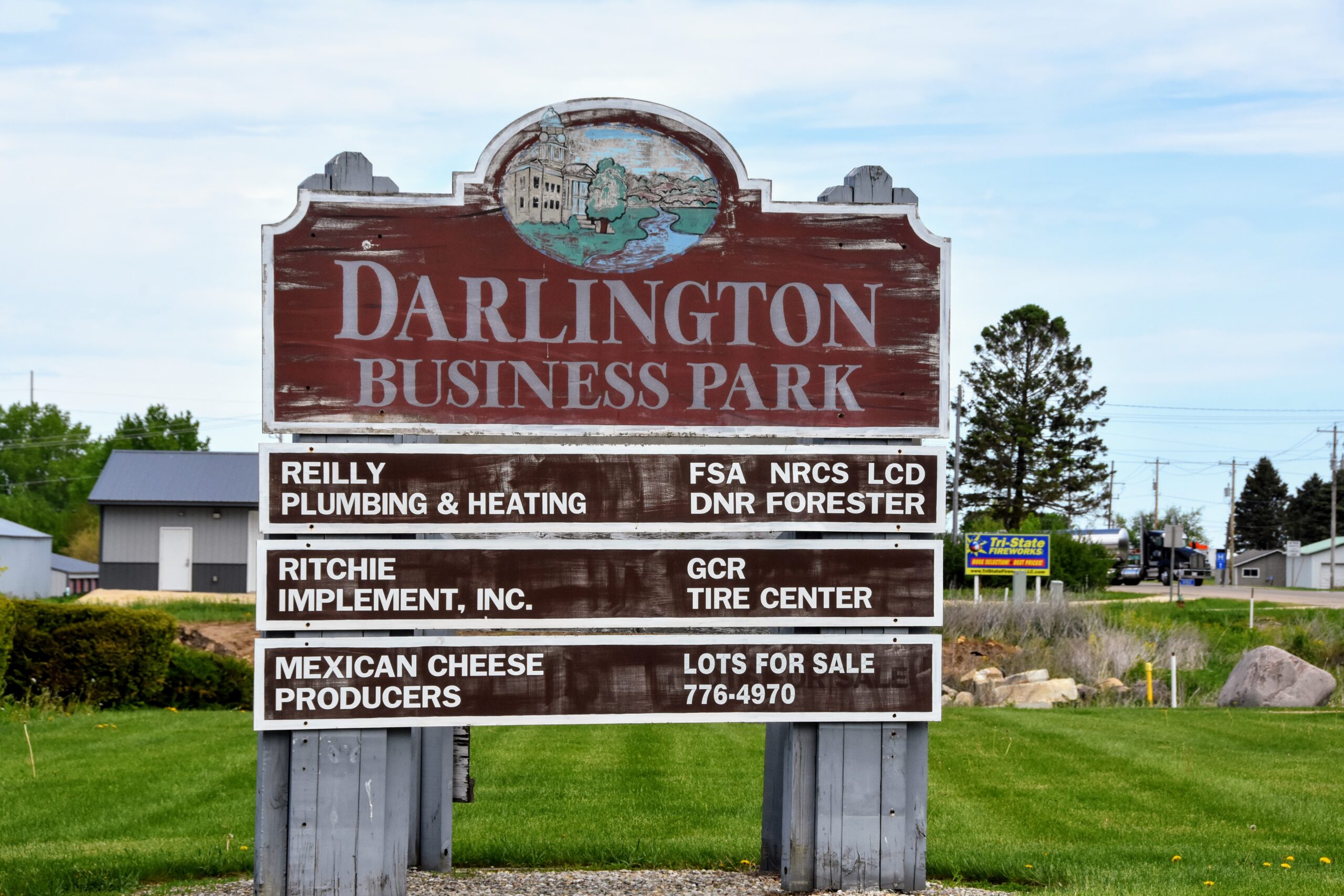 Darlington is gathering momentum for new possibilities, economic opportunities, and you!
Get involved in making history in Darlington, "Pearl of the Pecatonica."
Learn more by exploring the links below
Darlington's Business Opportunities Include:
Local and regional food-related businesses. Darlington is located in one of Wisconsin's most productive agricultural areas.
Agricultural and other processing uses. Darlington is close to major university research centers, industrial processors, and assembly plants.
Ample, affordable, and well-planned business park, with a full range of infrastructure.
Historic downtown space for retail and offices, especially start-up businesses.
Nature-based tourism, recreation, and learning opportunities associated with the Pecatonica River, Yellowstone Lake State Park, and trails.
For business development opportunities, contact:
Lafayette Development Corporation
439 Main Street
Darlington, WI 53530
Phone: (608) 776-8080
For information about relocating to Darlington or business development, contact:
Darlington Chamber/Main Street Program