Darlington and the surrounding area are part of what's known as the driftless region of Wisconsin - untouched by the last ice age glaciers. The result is a community and region rich in beautiful views, rolling farmlands, and recreational opportunities abound. With beautiful rivers for canoeing and fishing, miles of trails for ATVs, snowmobiles, cross country skiing, horse riding, hiking and bicycling, Darlington is perfect for year-round activity.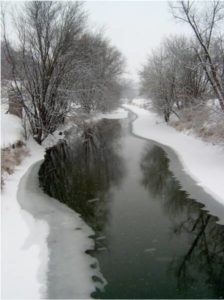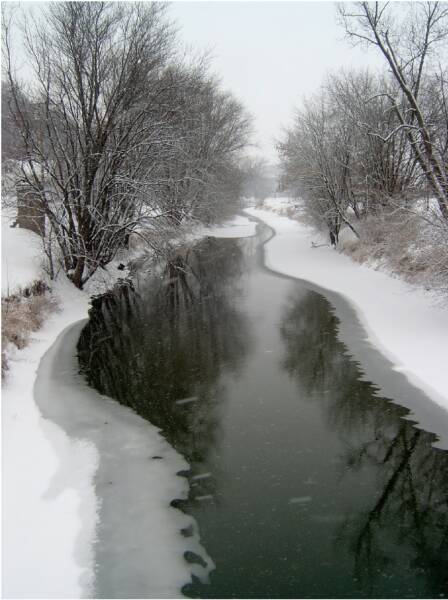 The 90-mile-long Pecatonica River, which flows through Darlington, was once one of the major pearl producing rivers in the country. Today, the river is the longest unrestricted waterway in Wisconsin and offers up great Catfish, Walleye, and Northern fishing opportunities.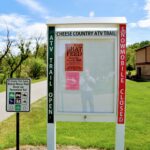 For ATV, snowmobile, and other trail enthusiasts, Darlington offers a central access point to the Tri-County trail system.  The main section of this trail system is an abandoned railroad corridor and an absolute must for sightseers.  ATV rentals are available at Mike's Engine Works.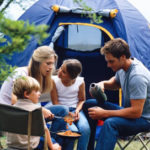 If you wish to visit Darlington for the purpose of enjoying our many recreational opportunities, you can stay at any one of our hotels or the Pecatonica River Trails Park Campgrounds - all of which have direct access to the trail system.  The campgrounds has electric and non-electric sites along with modern playground facilities, and new restroom / shower / and waste dumping facilities.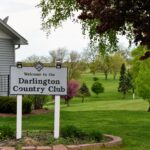 For golf enthusiasts, the Darlington Golf and Country Club is open to the public and offers a scenic 9-hole course.  There are many other golf courses in the surrounding area for your enjoyment as well.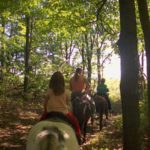 Horse Riders will be pleased to know Darlington offers a destination for them as well.  The Yellowstone Wildlife Area & Trail system, just north of town on Hwy F, is a 4,000 acre DNR managed property that offers 30 miles of beautiful trail systems.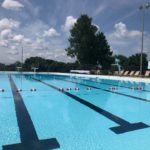 While in town, enjoy a leisurely dip in the Darlington Public Swimming Pool.  It's conveniently located in Swimming Pool Park where there is plenty of picnic space, modern playground facilities, shelters, and basketball and tennis courts.  Located at the intersection of Clay Street at Park Street.  (608) 776-3102 or (608) 776-4970.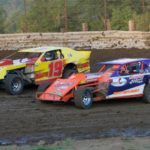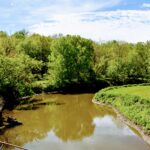 For those visitors who seek a little more excitement in their routine, Friday night dirt track racing at the Lafayette County Speedway in Darlington is just for them.  Located at the Lafayette County Fairgrounds on Louisa Street, the Speedway is packed full of fun every Friday night, April through August.
Fishing the Pecatonica yields its share of excellent game fish. Catfish, walleye, and occasional northern are the main game fish taken from the river. Many of the best fishing spots are accessible only by canoe.