The first public library in Darlington was started in 1899 by The Literary Club, and was located upstairs in what used to be the Wanderschied's Grocery, currently the Chamber/Main Street office. In 1904 a Carnegie grant was obtained and a new library was built in the City Park. It was completed in 1905. Over the years there were many library directors, but most notable were Miss Carrie Curry and Mrs. Marion Howard, who both served for over 20 years.
In 2000, the current library was built thanks to the generosity of Mr. Ervin Johnson. He and his wife, Phyllis, worked closely with the Library Board and director, Carol McDaniel, to create the beautiful and fully-accessible facility you see today.
In addition, the Johnson's donated money to the Lafayette County Historical & Genealogy Society so they could purchase the old Carnegie building for their museum. Both buildings now stand side by side and offer genealogists from around the country their services and information on the history of the area.
Keep an eye on this page for news of our Quasquicentennial (125th) Celebration in 2024!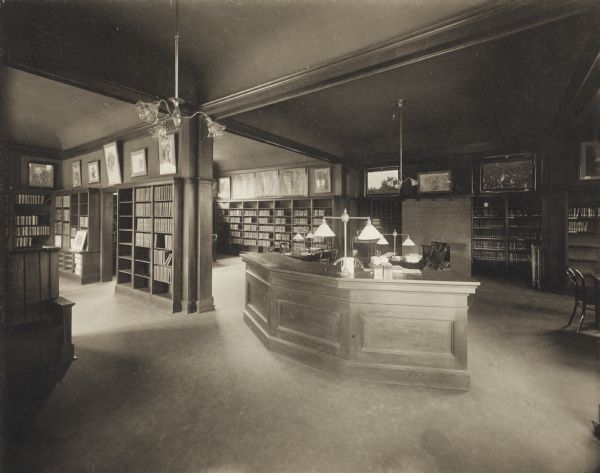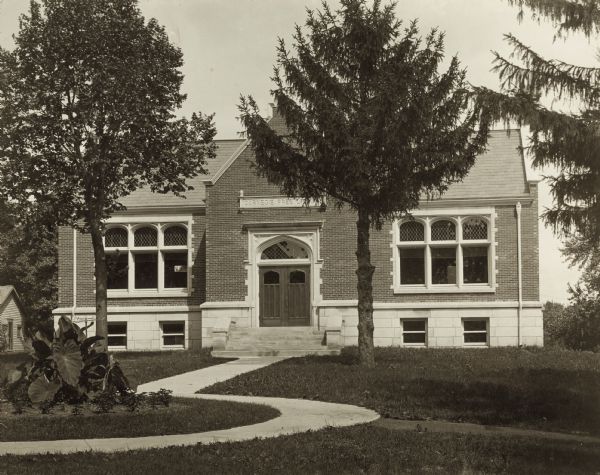 The Carnegie Library now houses The Lafayette County Historical & Genealogy Society.